Learning resources are adaptive items that are connected to standards and can be added to assessments for further instruction. Doing so is done through the curriculum maps feature. More information on this process is found on our support site and three articles are linked below.
We have just created new curriculum maps that have Khan Academy learning resources attached to the standard. These resources will take students to the Khan pages that are associated with the standards on your assessment for more practice, helpful tutorial videos, and more. Here is an example from and 8th grade math standard: Positive and Negative Exponents.
These new curriculum maps can be found by searching for "Common Core" in the curriculum maps tab.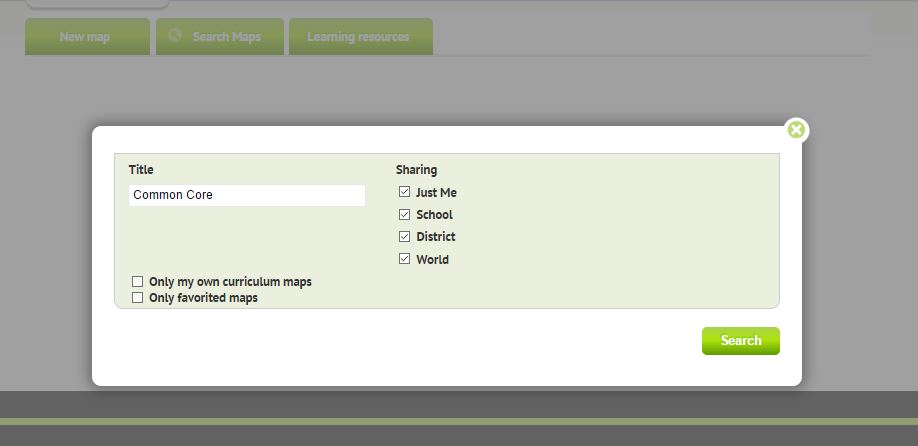 This search will populate a list of the different grade levels.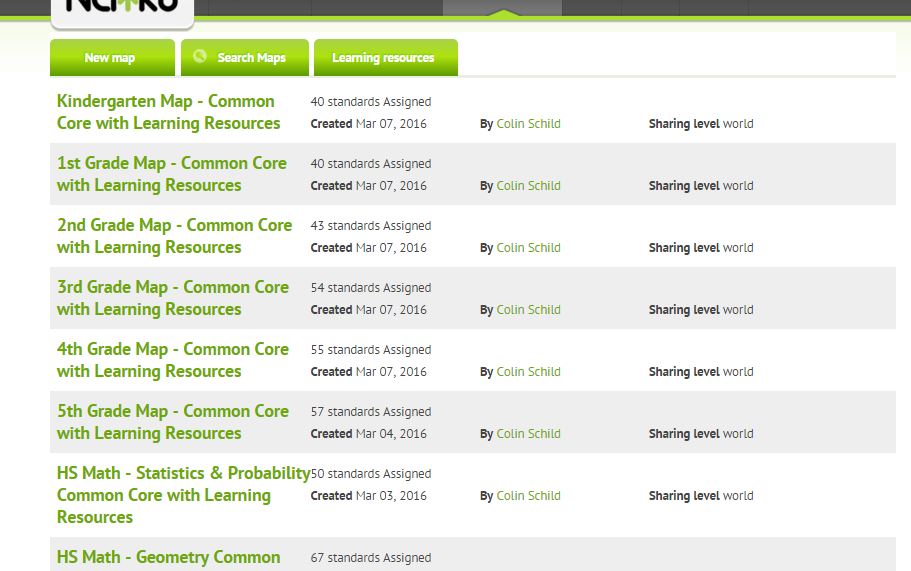 Note that the middle grades are located at the bottom of the search. Once you select the map you want, you will need to re-assign the map to your classes. Do so from the actions drop down.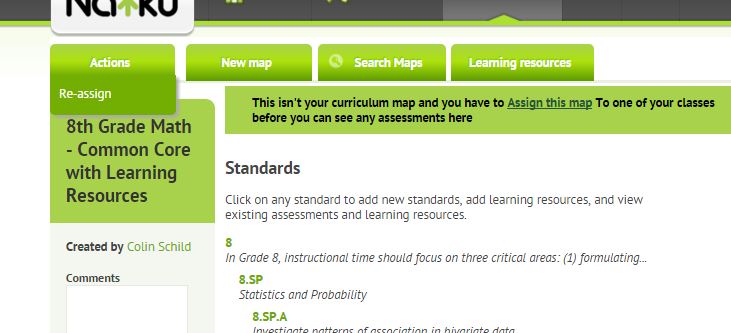 Then, select the classes that you want the map to be assigned to. You can select multiple classes by holding down the ctrl key while selecting.

Once the map has been re-assigned, it will be displayed on your curriculum map home screen. You now "own" that map and can edit and change it however you would like. Once you have assigned the map to your classes, you will be able to add the learning resources to your assessments.



Adding Resources to Assessments:
Once you have the curriculum map saved, you can add resources to your assessments. The first step is to add standards to your assessment. Once done, enable learning resources as an option for the assessment.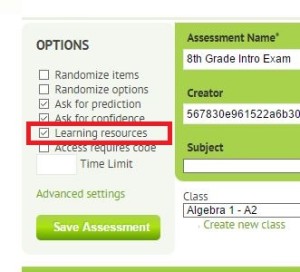 Once you have enabled the learning resources and have standards aligned to the CCSS. You will see a list of the learning resources from the standards on your test. To include them on your assessment, simply select the ones you would like to include.