An inline multiple choice question is one in which instead of having a list of answer choices below the question, the choices are displayed "inline" or in the stem of the question itself. Typically, this is done through a drop down list.
To insert an inline MC question, write your question in the same way you would write a constructed response question by inserting three underscore's in the stem where you want the blank to be. After that is done, finish adding the information you would like to be a part of the question. An example is below.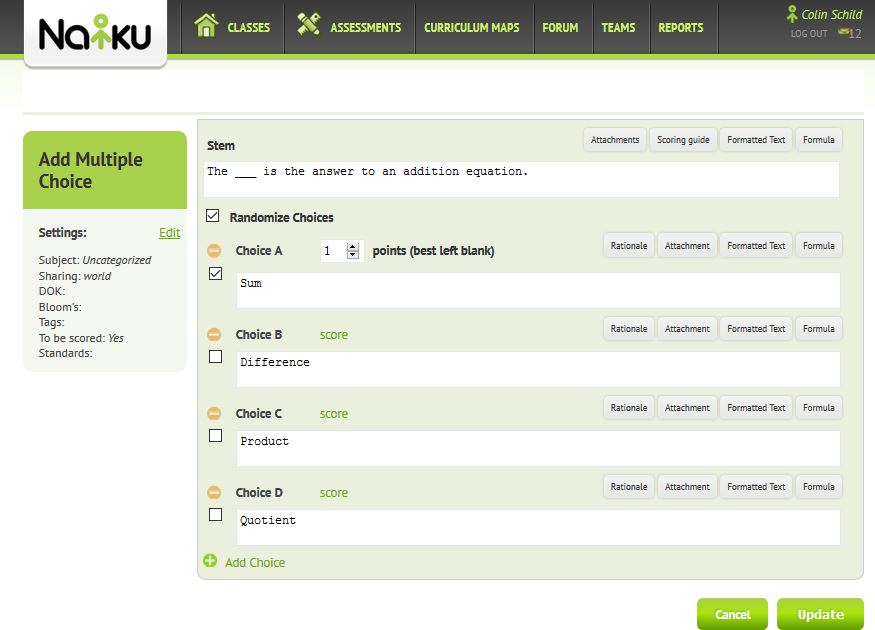 When the item is presented to students, there will be a "select one" icon where the blank was in the question and clicking on the box will drop down the multiple choice answer options.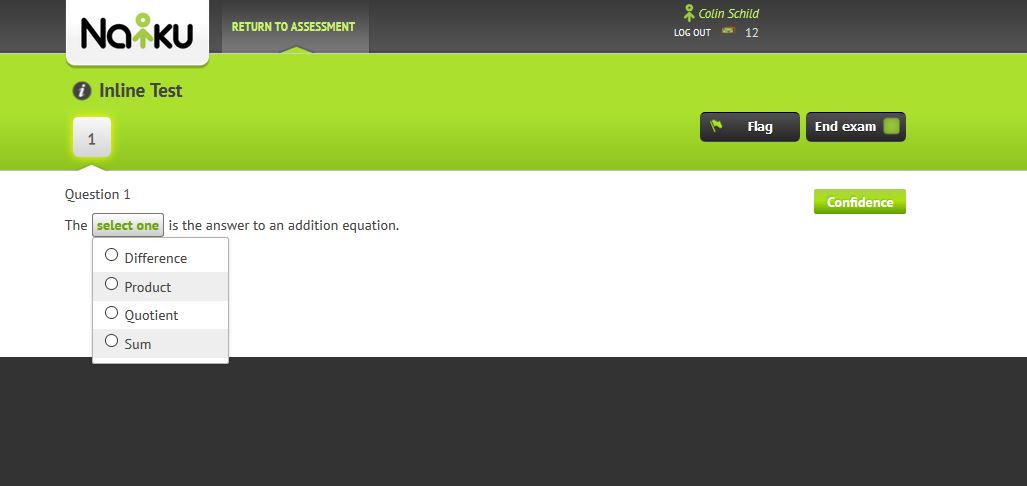 At this time, only one inline choice is allowed on an item. In the near future, look for the ability to add multiple inline choices per item. We'll announce that in a new Quick Tip post when it is ready.